Customers are the lifeblood of all businesses, and attracting a healthy customer base remains the predominant inspiration.
But good customer acquisition isn't easy. It requires a systematic, dynamic, and holistic approach that defines the channels you'll use to drive awareness and convert accrued leads into happy customers.
What are the three key factors of customer acquisition?
Customer acquisition definition: This is the process of bringing in new customers to a business. Customer acquisition may mean different things for different brands, but it more or less relates to these three key factors: "get," "keep," and "grow"!
Get: This is the first process of the customer acquisition process in which you acquire new clients. Brands can market themselves through multiple channels to do this.
Keep: How many customers have you retained? This will depend on the value you provide to them. The customer churn rate varies from industry to industry, but it's usually between 5 – 7 percent. As a business, you should strive to retain everyone who purchases from your business.
Grow: How many customers can you cross-sell or up-sell your products to? How many can recommend your business to someone else? People trust people, and getting your existing customers to recommend your services will help you bring more users on board, keeping your company healthy and growing.
These factors are the building blocks of the customer acquisition concept and should form the backbone of your lead generation marketing strategy.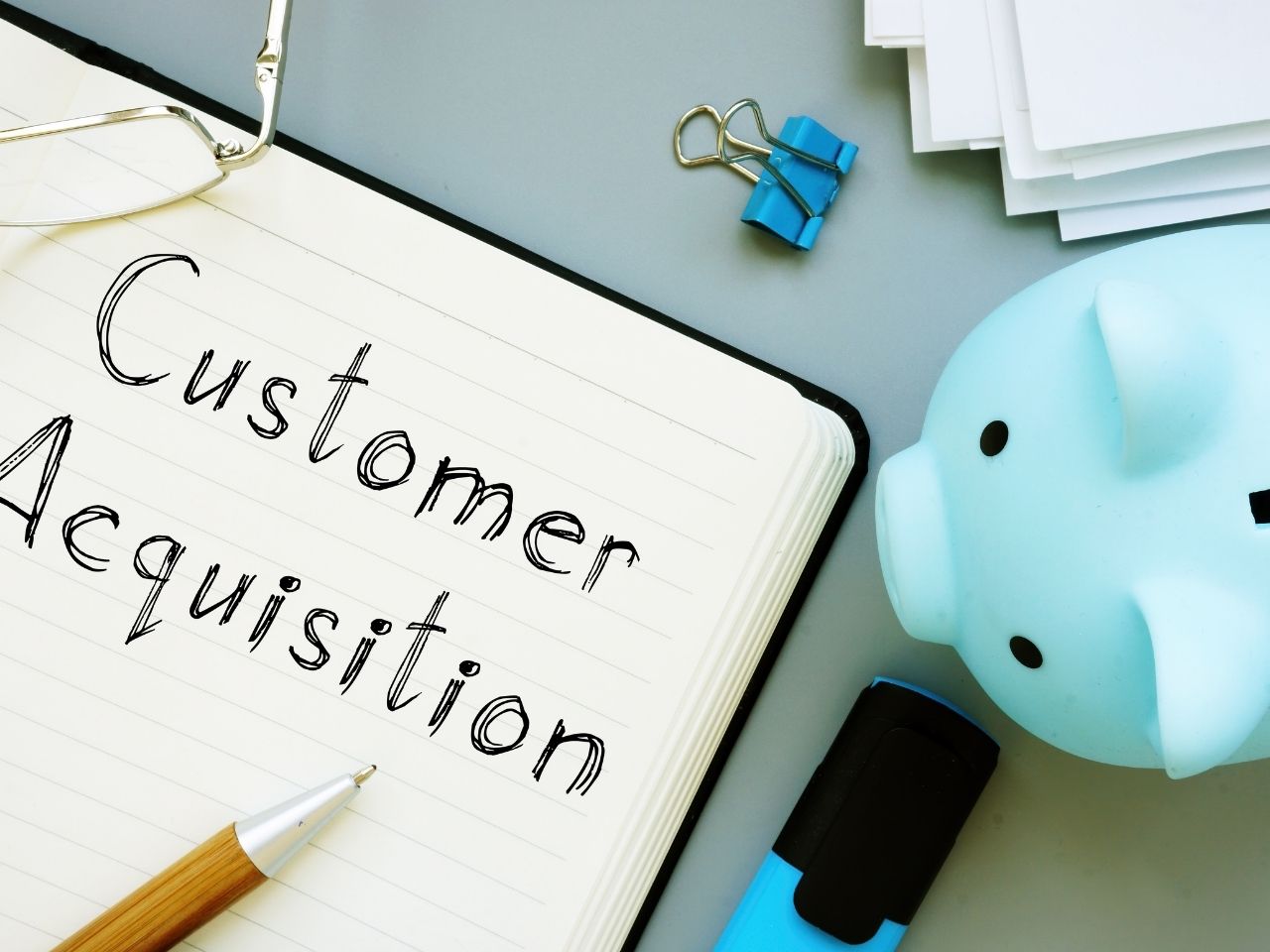 Customer acquisition strategies
Having established what customer acquisition is, let's look at the most productive customer acquisition strategies you can use today.
SEO
Search engine optimization is optimizing your web content (including websites and landing pages) for search engines. Doing this will improve your content's ranking on search engine results pages (SERPs), making your brand more discoverable by your target users.
Improving your search ranking and brand visibility falls in the first phase of the customer acquisition funnel. Your target audience might not know anything about you, but SEO makes it easy for them to discover your content and what you do as a brand. Some basic SEO tactics include using the right keywords and getting links from high authority websites.
However, you should know that the SEO of yesteryear won't work now. With thousands of websites competing for the top spots on SERPs, you need to up your game to outrank your competitors.
Our blog, How to Become an SEO Expert, explains the best SEO techniques you can use to grow your organic traffic.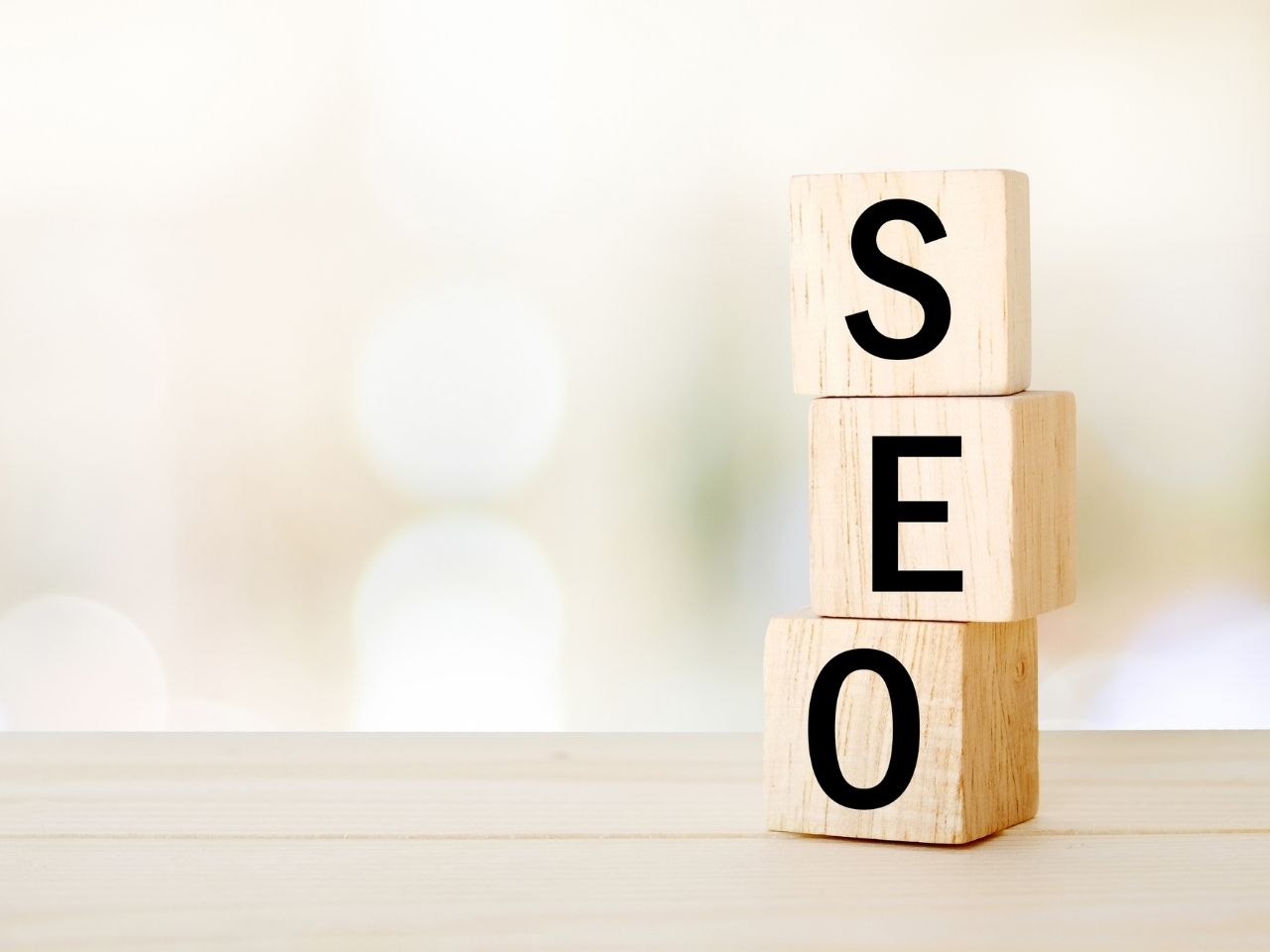 Social media
Social media is as relevant today as it was a few years back (and perhaps even more so). Almost half of the world's population is on social media, meaning you need to be there too.
Figure 1: Time spent on social media per day. Source: Statista
As a business, you need an active presence on social media to connect with your target users. Implementing effective social strategies such as a dedicated customer group or community, branded hashtags, and posting user-generated content on your official pages is a great way to grow your online presence.
You should aim to create an online community where users are encouraged to share their commitment to your company amongst their circles. Focus on the channels where your customers spend most of their time to ensure you reach a highly targeted audience.
And don't just post marketing content on your social media pages. The real essence of social media is CONNECTION. As such, your social media activity should have lots of non-commercial, community-building, and value-adding content to help you build viable and sustainable relationships with your followers.
The first step of customer acquisition on social media is getting them to engage. Learn more in 10 Ways to Increase Social Media Engagement.
Content marketing
In today's digital world, publishing high-quality content is an effective way to capture the attention of the customers you are looking to acquire. Content marketing will help establish authority in your niche and get customers to trust your brand.
Today's consumers are more informed than before. They take their time to research the products they're about to buy and the brands providing them. By empowering your prospects to make the right decisions, you earn their trust, and when the time comes, they'll buy from you.
From a lead generation angle, content marketing generates 3x as many leads as outbound marketing, as shown by Content Marketing Institute. It is also 62 percent less expensive, making it one of the most profitable growth marketing solutions to invest in right now.
We've explained how to use content marketing to generate leads that you'll nurture into paying customers in our blog, How to Generate Leads with Effective Content Marketing.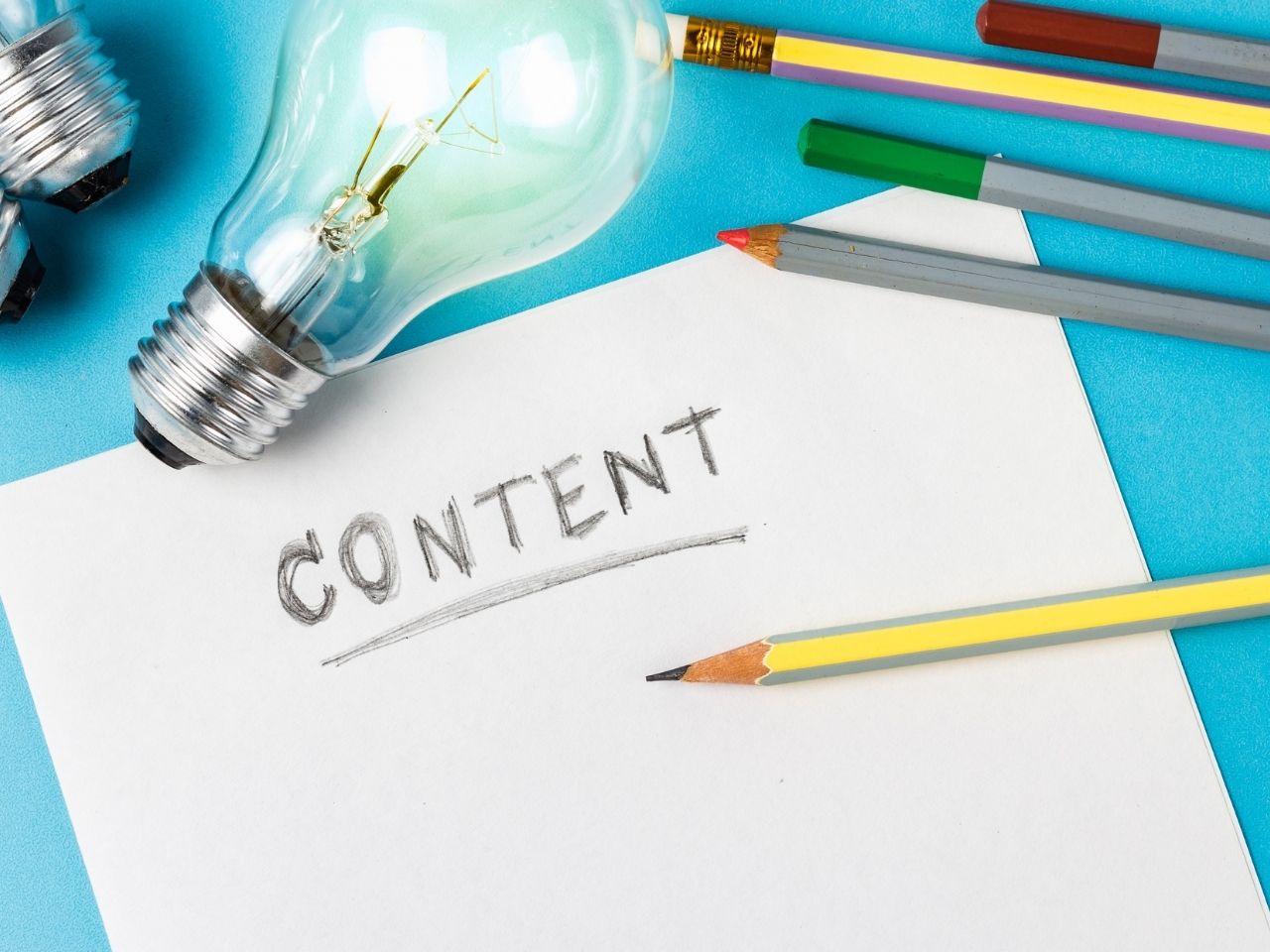 Email marketing
What do you do with all the customer information you collect through your customer acquisition methods? Build an email list that you'll use to connect and convert your prospects, of course!
Email marketing is as old as the internet but remains one of the most effective acquisition strategies. It will help you stay at the front of your audience's mind to promote content, discounts, and special deals.
Before sending emails to your subscribers, find out what customer acquisition process stage they are in and send them customized emails. Someone who just discovered your brand is best suited to content that spurs customer engagement. Those in the consideration phase would be interested in product information that helps them make an informed decision. Similarly, you can push prospects in the final stage to purchase with promotional emails that offer customer discounts.
We have explained everything in detail in our blog, Improving Your Inbound Marketing Strategy With Email Marketing.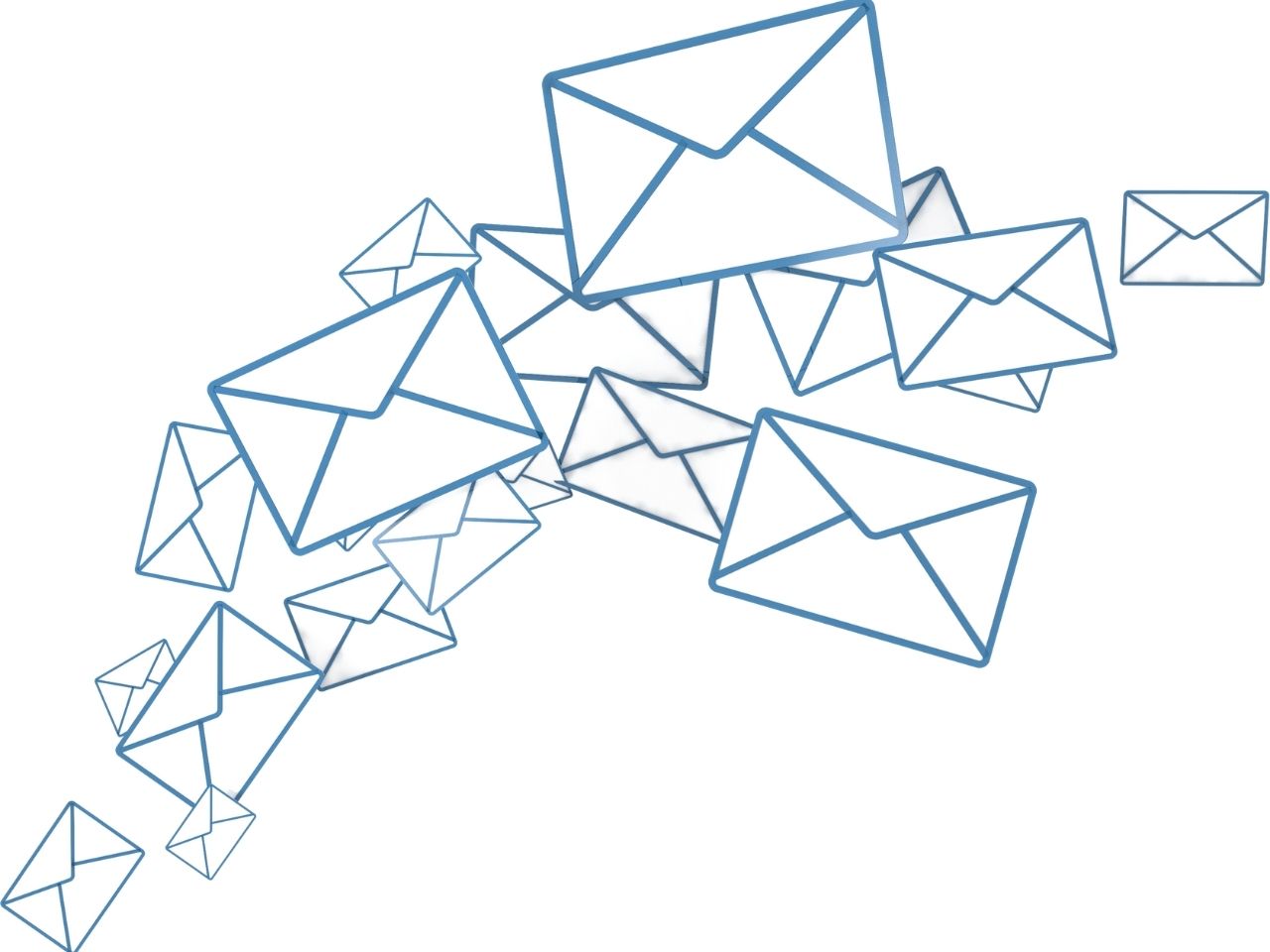 Affiliate marketing
With affiliate marketing, you compensate your partners when they generate traffic, leads, or sales for you. Amazon is a good example of a company with a successful affiliate program. Amazon's affiliate partners get paid when shoppers buy products through their links. Many other companies are now running affiliate programs to grow their customer base.
Your ideal affiliate partner depends on your buyer's behavior and where they are in the sales process. You could pay these affiliates for giving you leads that you will convert through a follow-up email strategy.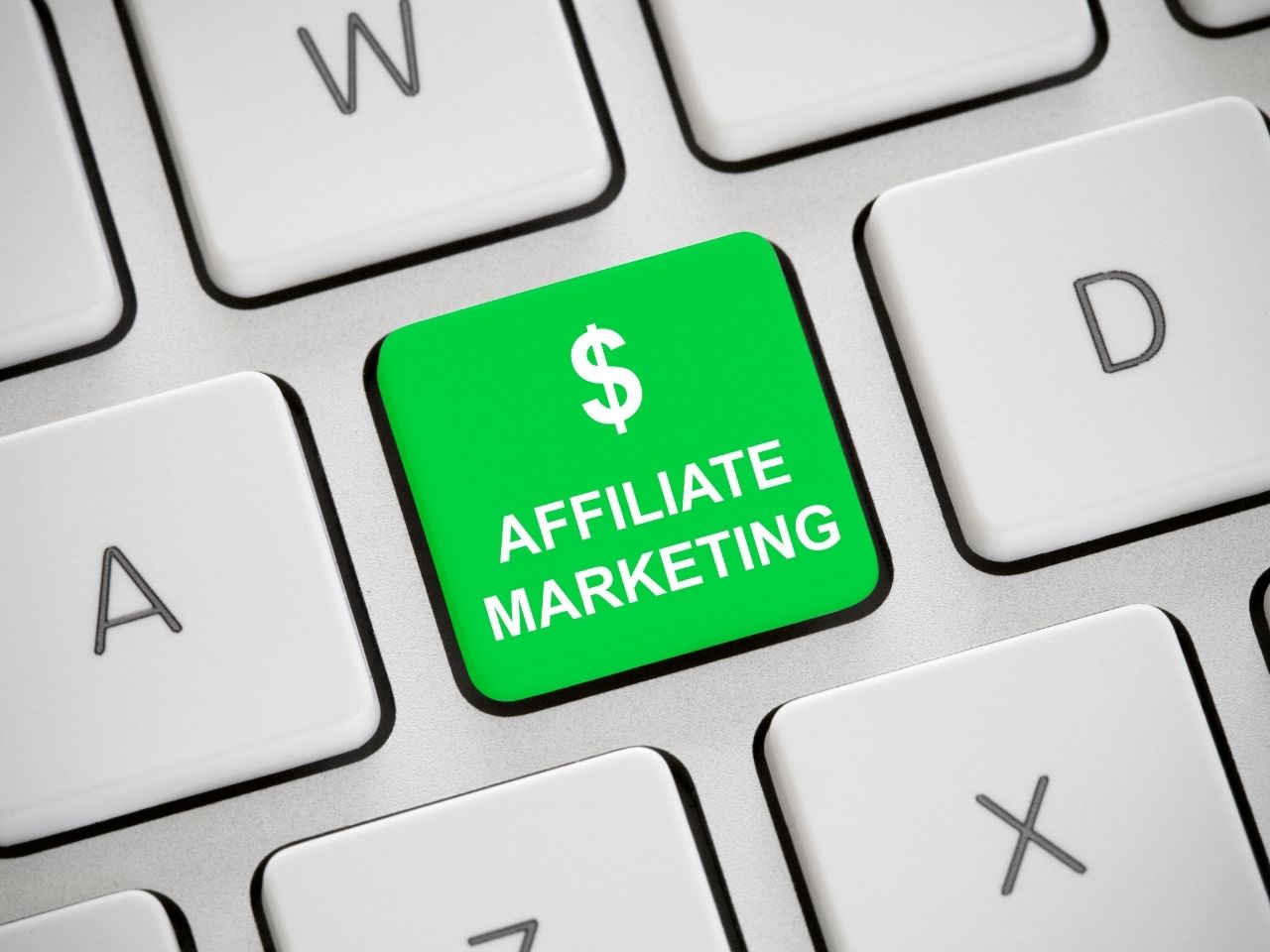 Search marketing
Since people typically click on the first to third result after performing a search engine query, search marketing ensures your content appears high in these results and encourages people to click. Searching organically for certain keywords takes time, meaning it will be a while before people discover your brand when relying on normal SEO.
Through paid marketing, search marketing allows you to beat the competition for the keywords you want to rank for. This increases your content's discoverability and makes more people aware of your brand.
Paid advertising
If you've got some spare budget and don't want to wait to bring in customers through organic means, you may want to go with paid advertising for new customer acquisition. Unlike many organic strategies we have highlighted, PPC campaigns get the job done quickly, albeit at a higher cost. PPC stands for "pay per click," and in this strategy, the advertiser gets charged a fee when someone clicks on their ads.
The ads usually lead to a dedicated landing page, so the advertiser is paying for traffic rather than acquiring it organically. Paid traffic can be a profitable acquisition strategy if done properly. A study by SmallBizGenius shows that advertisers earn $2 for every $1 spent on PPC ads. This attractive 200 percent ROI is much higher than what advertisers get from other channels.
Google Ads is one of the predominant channels for paid advertising. Here, users bid for placement on Google assets like their search engine.
Referral marketing
Referral programs are also great for bringing in new customers to your business. You can offer your current customers incentives like discounts or extra features to get them to refer your services to others.
Figure 2: Dropbox referral program. Source: Dropbox
Dropbox ran a really cool referral program where users got extra storage space when they invited their friends to sign up. The program accelerated brand growth, with its user base growing from 4 million registered users in 2009 to 33.9 million users in 2017. Engage a growth marketing agency to create a referral program similar to Dropbox's that will drive brand growth.
Demos and downloads
Product demos and downloads are excellent content offers to give your target audience. Your customers want to see your product in action, and a demo would allow you to show them how your product/service solves their problems.
Ebooks, guides, and other downloadable content have an important role to play in your customer acquisition. Such valuable content is usually gated, and customers have to give their information to access the content. This will provide you with valuable leads that you can nurture into paying customers for your brand.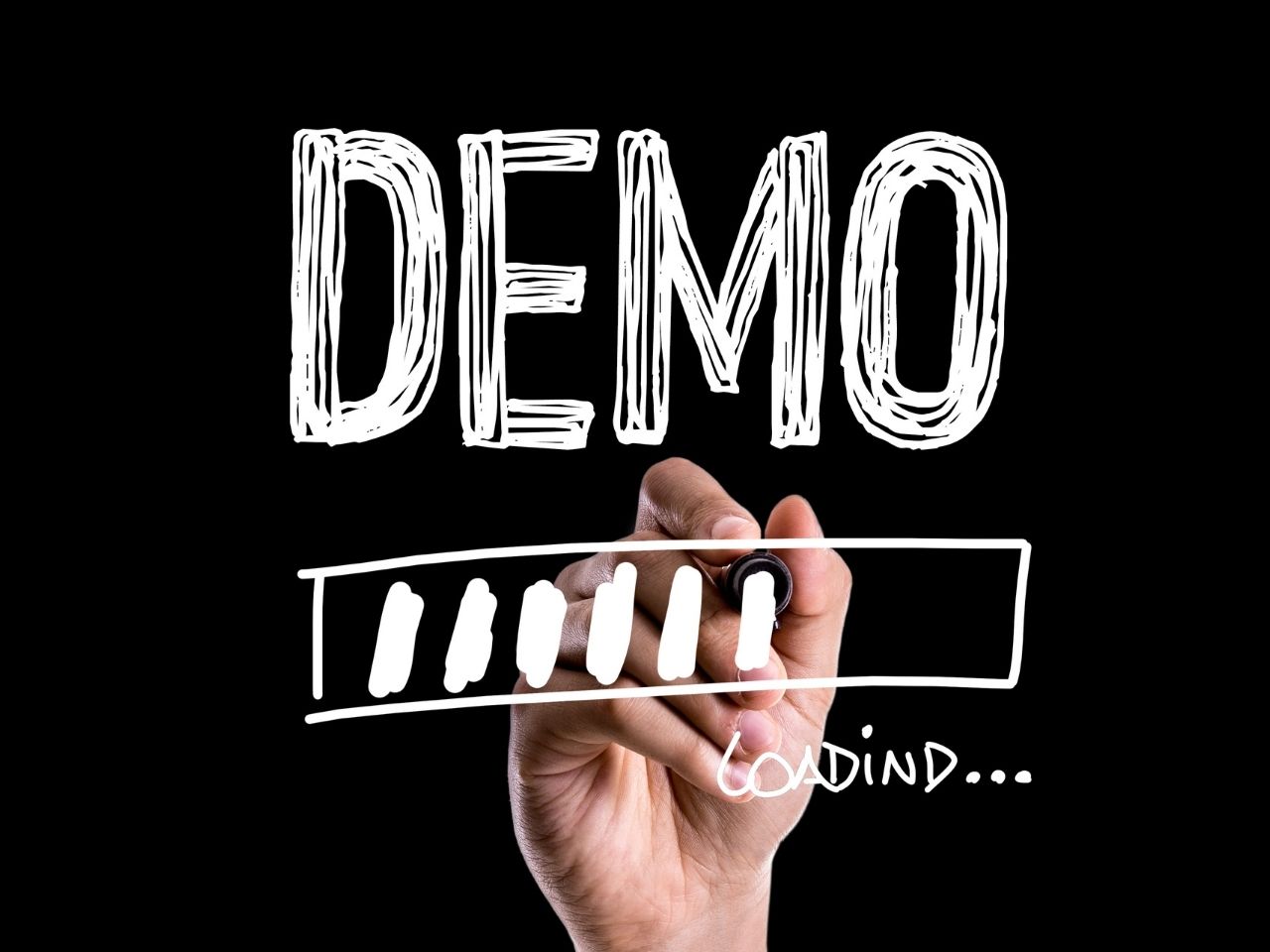 Good growth marketing takes skill
Creating an excellent growth marketing strategy doesn't come easy. Fortunately, with the right tips and tricks, you can get exponential growth for your business from end-to-end. Our guide, What is Growth Marketing? Your Complete Guide to Business Growth, will help you take your marketing to the next level.
---
Businesses need customers to thrive, and these are some of the strategies you need to deploy to attract and retain your best customers.
Getting all of this can be difficult, but the growth marketing experts at Growth Marketing Genie can help. We will help create a sustainable customer acquisition strategy that will set you up for growth.
Are your marketing efforts generating enough leads? Get our help today!
Book in a Free Consultation