Content Marketing That Converts
Develop quality content that attracts new customers, nurtures your relationships and builds trust from end to end.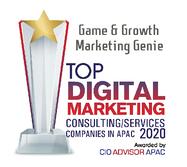 Engage With Potential Customers
Whether you're looking to be the next thought leader or want more organic traffic to your website, you must develop a content marketing strategy tailored to meet your business's needs and that targets the right audience with the right message.
Blogs, white papers, email, social media, on-site copy, and more. Growth Marketing Genie has covered you no matter what you're looking for.
Our Team Experience
We have worked with great companies of all sizes

Why Growth Marketing Genie?
We are experts are creating engaging content that converts.
Strategy to Production
We can manage your campaign end-to-end, from planning and designing to creation and distribution, while optimizing at every stage.
End-To-End Organization
You need a strong group of creators, writers, editors, and marketers to produce good content. We can work with you with our team of experts to make sure your campaign succeeds.
Amazing Audience Analysis
Our clients trust our in-depth audience research to determine what types of content best suit their audience and how to maneuver it for the best results.

Discovery
You'll work with the Growth Marketing Genie team to develop a set of goals and identify your key target audiences.
Development
Our experts will develop an in-depth strategy, create excellent content that suits your audience, and begin publishing content on relevant platforms to achieve your desired outcomes.
Optimization
We'll continue to tweak your campaign based on the performance of individual assets and use this information to replicate success wherever possible.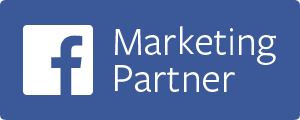 Stuck with writer's block? A unique content marketing strategy from Growth Marketing Genie can help get you started.
Our Case Studies
We have worked with great companies of all sizes.
I have worked with Game Marketing Genie on a TVC production for our mobile game with millions downloads worldwide. Thanks to Game Marketing Genie, it is on TV now! They are always very professional and attentive. They work very hard and they provide additional service for free after delivery to ensure the perfect end result. I really appreciate that. GMG is a full service agency so we will absolutely consider work with them in more areas and I would like to recommend Game Marketing Genie to all marketers in gaming industry because the experience of being a client is amazing!


Frank F, Word Crossy
Speak With an Expert
Talk to one of our team members about how we can build a content marketing strategy for you.
Attract the attention of the right audience

Publish content that drives engagement

Position your brand as a thought leader

Keep your business top of mind
Frequently Asked Questions
How can SEO affect my content marketing strategy?
Suppose the goal of your content marketing strategy is to improve your search engine rankings. In that case, you will need to consider building an SEO strategy for your brand before proceeding, as your content should be developed based on target keywords and search phrases.
Which platforms should I focus on for my strategy?
The best platforms and channels for publishing engaging content will depend on the campaign's goals, the topics being discussed, and your target audience. Typical platforms include your brand's blog, Facebook, LinkedIn, podcasts, and more.
Should I stick to the strategy if it's not working?
In the unlikely situation that your content marketing strategy isn't working, our experts will be sure to perform an audit and review the campaign's performance. It's in our best interests to see you succeed, so we're always looking for ways to improve your performance!
I'm just getting started. Can you help?
The world of online publishing is so saturated nowadays. Don't worry if you're just getting started with your content marketing strategy, as there has recently been a shift toward highlighting individual quality articles rather than domains with a large amount of low-quality content. There's never a better time to start than today!
Marketing Strategy
Achieve your goals with a customized marketing strategy developed by our team of experts to provide you with everything your business needs to succeed.
Social Media
Build brand awareness and drive engagement with a data-driven social media marketing campaign that targets the right audience and is tailored to your business.
Digital Advertising
Keep your brand top-of-mind and in front of your target audience when they're ready to purchase with an effective digital advertising campaign.