Limitless Growth With Digital Advertising
Maximize the return on your advertising investment thanks to the perfect mix of data-driven strategy and the industry's best talent from the team at Growth Marketing Genie.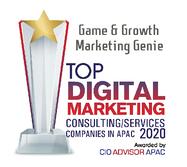 Lock-in on Your Target Audience
If you don't know your target audience, goals, or marketing methods, your brand won't stand a chance against its competitors. Our experts will build a customized advertising strategy that includes detailed research into your brand's latest tech, trends, platforms, competition, and customers.
We're living in a digital world. Get ahead of the competition with a truly inspiring digital advertising campaign.
Our Team Experience
We have worked with great companies of all sizes

Why Growth Marketing Genie?
Because we are Australia's leading specialists in data-driven marketing.
Customized For You
We know your campaign won't work if it isn't explicitly designed to meet the needs of your audience and brand; that's why we analyze, update and test clients' campaigns to ensure they're operating as expected.
Metrics For Success 
Our data-driven insights help us see what's working, who's buying, what they're buying, and how they're attracted to your brand. This will give you a clear picture of how to move them down the funnel.
Detailed Targeting
We can undertake extensive re-marketing and create lookalike audiences based on real customer data and potential customers' digital interactions to ensure that you reach the people who matter.

Discovery
Our team of experts will work with you to develop a set of goals, determine key milestones, and decide on the most effective advertising platforms.
Creation
We'll build an end-to-end campaign that's customized to meet your goals and maximize your campaign's return on investment.
Optimisation
Using multivariate split testing, we'll optimize your campaign based on data-driven outcomes and scale for success.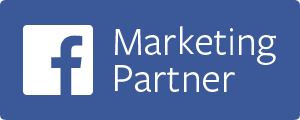 Can't figure out online advertising? Get in touch with the experts at Growth Marketing Genie to give your brand a boost today.
Our Case Studies
We have worked with great companies of all sizes.
I have worked with Game Marketing Genie on a TVC production for our mobile game with millions downloads worldwide. Thanks to Game Marketing Genie, it is on TV now! They are always very professional and attentive. They work very hard and they provide additional service for free after delivery to ensure the perfect end result. I really appreciate that. GMG is a full service agency so we will absolutely consider work with them in more areas and I would like to recommend Game Marketing Genie to all marketers in gaming industry because the experience of being a client is amazing!


Frank F, Word Crossy
Get In Touch
Discuss digital advertising with our team today
A campaign that's built to exceed your goals

Target your audience across multiple platforms

Data-driven research and design to improve your ROI

Achieve success at any stage and with any budget
Frequently Asked Questions
What's the difference between digital advertising and traditional advertising?
Traditional advertising usually involves channels such as TV, radio, and newspapers. It can be an extremely effective platform for brand awareness, however, tracking your return on investment and other key metrics can be difficult. Digital advertising often includes a mix of social media, search engines, and on-site advertisements. Due to the relatively low entry cost and ability to target specific audiences to help improve campaign performance, digital advertising has become a prevalent strategy over the past decade.
Can my business benefit from digital advertising?
If your target audience uses digital devices or spends any time online, you can be sure that a digital advertising campaign will be the right move for your brand.
Which platforms will you use during the campaign?
Each campaign is entirely different and the platforms used are chosen based on the goals of the business and the audience we're targeting. Our experts will work with you to design the campaign based on your wants and needs, so if there's a platform you don't want to be associated with or one you really want to try, let us know!
Can you take over my existing digital advertising campaign?
Our experts can incorporate any existing marketing efforts into your new digital advertising campaign. Just let us know what you've done and what you're planning to do, and we'll make sure to keep it in mind!
Marketing Strategy
Achieve your goals with a customized marketing strategy developed by our team of experts to provide you with everything your business needs to succeed.
Social Media
Build brand awareness and drive engagement with a data-driven social media marketing campaign that targets the right audience and is tailored to your business.
Digital Advertising
Keep your brand top-of-mind and in front of your target audience when they're ready to purchase with an effective digital advertising campaign.