Promote Your Brand With Social Media Marketing
Harness the power of social media to help you find, reach out to, segment and engage your audience to create visibility and leads for your brand.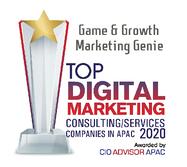 Bring Out the Social Media Star in Your Brand
With more than 2.9 billion people using Facebook alone every month, there's an audience for every brand regarding social media. All you need to do is master the targeting, messaging, timing, and platform… Or you can let Growth Marketing Genie handle your social media marketing to ensure you exceed your goals and expand your brand.
You've got the brand. We've got the skills. Let's show the world what you're made of with a good social media marketing strategy!
Our Team Experience
We have worked with great companies of all sizes.

Why Growth Marketing Genie?
We'll help your brand shine on social media.
Social Media Specialists
Right message. Right people. Right time. Master it all with the team that can develop, enact, and optimize the perfect social media marketing strategy for you.
Engagement and Retention
Likes won't get you conversions. We devise, create and distribute a consistent content strategy to help turn your followers into loyal customers.
Content That
Converts
Let us take your brand voice and use it on social media with our team of content creators, strategy experts, UX designers, and animators.

Discovery
Work with our Growth Marketing Genie experts as they learn all there is to know about your brand, your audience, and your social media goals.
Creation
We'll develop a range of content to help support your campaign objectives, helping grow your online presence and convert visitors into loyal customers.
Optimization
Your campaign doesn't end once it's launched! Measure the outcomes of each campaign and make data-driven adjustments to ensure long-lasting success.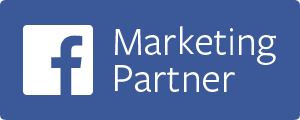 Stuck on where to start with your social media? Invest in a great campaign with Growth Marketing Genie.
Our Case Studies
We have worked with great companies of all sizes.
I have worked with Game Marketing Genie on a TVC production for our mobile game with millions downloads worldwide. Thanks to Game Marketing Genie, it is on TV now! They are always very professional and attentive. They work very hard and they provide additional service for free after delivery to ensure the perfect end result. I really appreciate that. GMG is a full service agency so we will absolutely consider work with them in more areas and I would like to recommend Game Marketing Genie to all marketers in gaming industry because the experience of being a client is amazing!


Frank F, Word Crossy
Get In Touch
Contact one of our professionals to assist your enquiry
Exponentially grow your social media presence.

Publish content tailored to your target audience.

Convert casual users into loyal followers.

Enjoy stress-free social media management.
Frequently Asked Questions
Which social media platforms do you focus on?
Every brand is different, and each campaign we develop is tailored to meet our client's needs. Depending on your target audience, the goals of your campaign, and the services you're offering, we may focus on Facebook, Instagram, Twitter, TikTok, or another platform altogether.
Can you help me grow the number of followers on my social media page?
While we believe you should avoid focusing on your page's number of likes or followers, the Growth Marketing Genie are experts in all things social media. We can help grow your brand and build an engaged group of followers!
Can you set up my social media page for me?
Our experts can do everything from setup to audience retargeting and everything in between! Get in touch with Growth Marketing Genie today to build your social media presence.
What sort of content do you post on social media?
Our social media experts don't follow a premade strategy when managing your social media marketing. Instead, we develop content that matches your brand and will engage your target audience.
Marketing Strategy
Achieve your goals with a customized marketing strategy developed by our team of experts to provide you with everything your business needs to succeed.
Social Media
Build brand awareness and drive engagement with a data-driven social media marketing campaign that targets the right audience and is tailored to your business.
Digital Advertising
Keep your brand top-of-mind and in front of your target audience when they're ready to purchase with an effective digital advertising campaign.