Facebook is the biggest social media platform, with more than 2.9 billion monthly active users according to data from Statista. This easily makes it one of the best places to promote your brand.
Figure 1: Facebook monthly active users worldwide. Source: Statista
In even better news, the platform makes it incredibly easy to grow your business if you're able to boost your return on ad spend (ROAS).
Why ROAS and not ROI?
Return on investment (ROI) looks at all costs and represents the performance of the business as a whole. ROAS specifically looks at the efficacy of marketing efforts. This KPI should take precedence over other metrics, including ROI and cost-per-action.
If your business has a ROAS of 3:1 (or 300%), you generate 3 dollars for every dollar used in marketing. This information will help you determine actionable measures you can take to improve your marketing, rather than a general figure like ROI, which doesn't clearly indicate what needs to be fixed.
Measure your ROAS with the following formula:
ROAS = (Number of of new customers acquired x LTV of a new customer) – cost of campaign
What is a good industry specific ROAS?
This is a tough question to answer. A good ROAS varies significantly across industries, platforms, and even campaigns.
If your campaign was designed to increase brand awareness and get your business into the front of customers' minds but not directly to sell, then you can expect your campaign to have a lower ROAS. Why? Because you're not getting any paid conversions for your ad spend.
So, what's a good average in general, then? We think it is anywhere from a return of three to up to ten dollars, but it doesn't mean that you shouldn't aim for higher.
What you need to aim for will depend on your business. Yours might do fine on a 3:1 Facebook Ads ROAS, but bigger businesses usually need a higher return to stay afloat.
Why you might not be getting the results you expect
If you've been running Facebook Ads and not getting the desired results, here's why:
You're targeting the wrong audience
Your products are meant for young male adults (18 to 25 years), but your ads appear on moms' timelines. This is poor targeting and the exact reason your Facebook Ads are not working. The people who see your ads want nothing to do with them, meaning they won't click on them to learn more about your brand.
When running your next campaign, you need to make sure you're targeting the right audience. Use Facebook's advanced targeting mechanism to reach the right people who may be interested in what you're selling.
Your ads aren't well designed
Besides targeting the wrong audience, poor ad design is another reason your ads perform poorly. Internet users have a low attention span, and you need well-designed ads to grab their attention and entice them to engage with your content.
If you lack proper design skills in-house, outsource this task to a Facebook marketing agency. You may think you're cutting advertising costs by handling your graphic design, but it could result in unattractive Facebook Ads that no one wants to engage with.
Your audience isn't ready to buy
You could have the best ad designs and connect with the right people, but your conversion rate will remain low if your audience isn't ready to buy. Your audience needs more time to learn about your products and what you should do is provide them with educational content that informs them about your brand and how your products solve their problems.
We've covered this subject in detail on our blog, How to Use Content Marketing to Provide Value to Your Customers.
7 tips to improve your ROAS
Follow these Facebook Ads help guide to optimize your ads and improve their performance.
1. Know your audience and their pain points
Make sure you're targeting the right audience. If you've already optimized this process but your ROAS still hasn't improved, it's likely because your ads aren't addressing the pain points that your audience has.
Say you run a barber shop aimed at young adult males. You've launched some ads promoting your new grooming tools that scream "buy now!" at your audience, but they're still not biting. Where do you go from there? Here's a problem we see many businesses face: you're too busy telling people to buy rather than explaining to them WHY they should buy from you over others.
Find your unique selling point and weave it into your Facebook Ads to show your audience what makes your product (and business) the superior option. Show them why you can help solve their pain points (i.e., a lack of high-quality grooming products).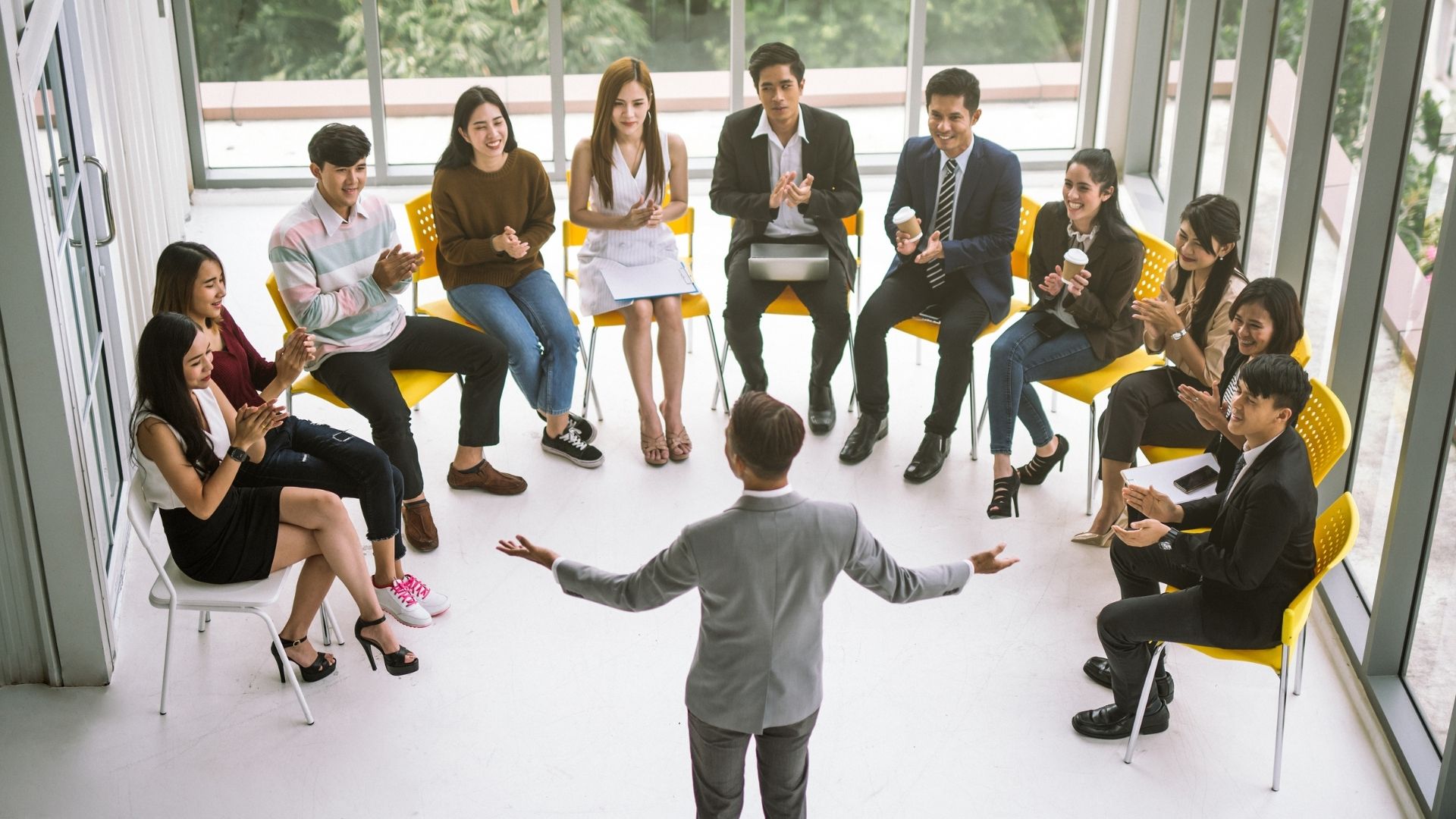 2. Use Lookalike Audiences
You've got a wealth of data at your fingertips from daily business transactions, so why not use it to power your marketing? By implementing the Facebook Pixel on your website or using data from your email list to create lookalike audiences, you can develop buyer personas that are close to 100% accurate rather than trying to develop them based on compiling data.
So what are Lookalike Audiences? This is a way to find new customers based on similar traits and habits that your existing ones have. They are created by using an existing customer list to identify common information (such as demographics, interests, and more). Facebook uses this information to deliver your ad to an audience that "looks alike" to your current customers.
3. Develop a marketing funnel
A marketing funnel helps brands outline the potential path customers take from the moment they become aware of the brand to conversions and customer loyalty. This will help you understand how to connect with your audience at every customer journey stage.
But Facebook Ads isn't a one-size-fits-all approach. This means that you cannot release an ad that targets every member of your audience. For the users at the top of the funnel, your ads need to be about engagement, education, and awareness. You need to look at generating conversions or retaining customer loyalty for those further down the funnel.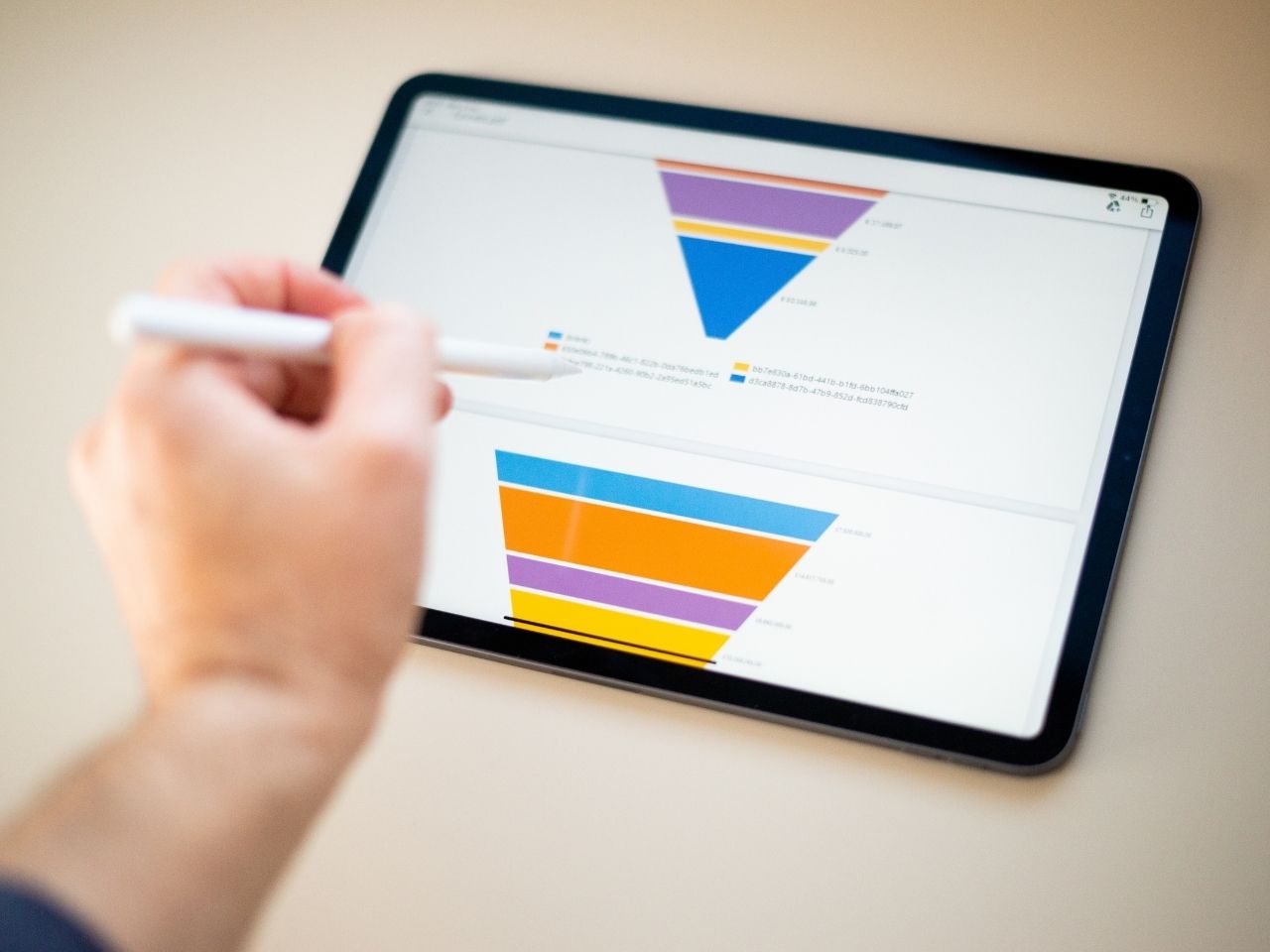 4. Design engaging ads with the right formats
Besides targeting the wrong audience, poor ad design is another reason your Facebook ads perform poorly. Today's online users have a low attention span, and you need well-designed ads to capture their attention and entice them to engage with your content.
If you lack proper design skills in-house, outsource this task to a Facebook marketing agency. You may think you're cutting advertising costs by handling your graphic design, but it could result in unattractive Facebook Ads that no one wants to engage with.
Another thing you need to consider is your ad formats. You can choose many, including single image, dynamic, and Facebook Collections.
We talk about these more under "ad formatting" in 8 Ways to Increase Your Facebook Ads CTR.
After all, the more people see the same ad from you, the more they get bored. Fight ad fatigue by creating several ad variations for your campaign. Schedule each ad variation to be active on a different day of the week.
5. Go for lead generation
One big mistake we often see when businesses use Facebook Ads is that other than getting some traffic or the chance that the audience keeps the site's cookie on their browser, they have no other way of contacting them.
This is why we recommend ads that collect your audience's email addresses. Why? Because not only do you have more data to generate Lookalike Audiences, but you can also give them new offers and content, incentives to buy, and industry trends and improve your chance of turning them into loyal customers.
This tactic is one of the best to generate a high ROAS, as you only need to pay for the sign-ups — not for what you use to sell to them.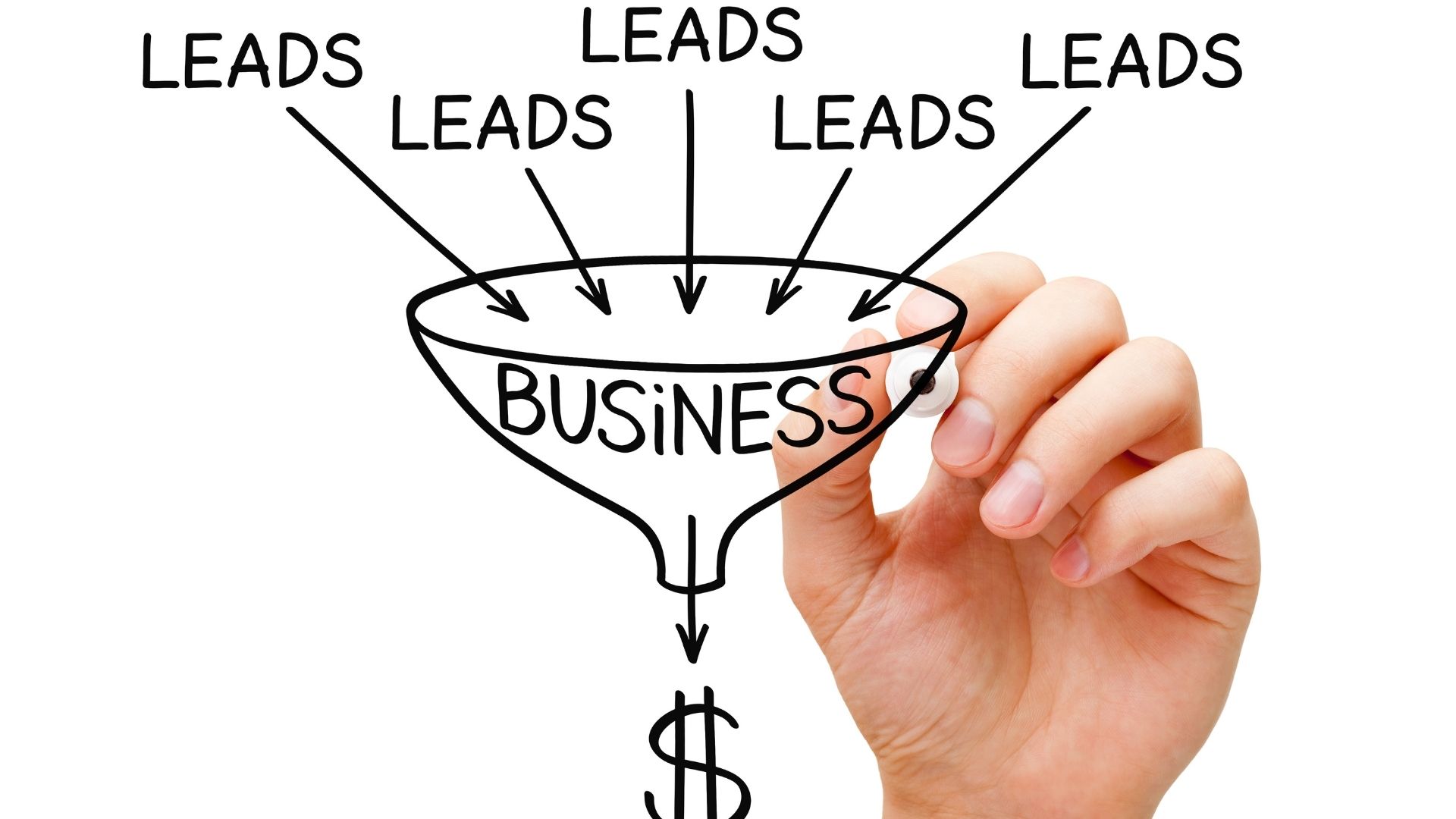 6. Retarget that audience
Retargeting is reaching out to people who have purchased from you, visited your website, or are aware of your business and its offerings. Your company is familiar to them, meaning that you may have something that can solve their needs.
But why is it so important? A basic marketing principle suggests that businesses need to have seven touchpoints with an ad or business before they act on a call-to-action. These touchpoints can come in many forms, including — you guessed it — Facebook ads.
Use Facebook Audience Insights to target your ads by creating your target audience using Facebook's detailed demographic information to reach those who have expressed interest in your business in the past.
Again, don't forget to separate your retargeting ads into different categories. You don't want to reach an audience member who has only heard about your business with the same ad intended to encourage customers to purchase again.
Want to learn how to do this? Find out more in our sister blog over at Game Marketing Genie – How to Retarget Your Audience: 4 Smart Strategies.
7. Test and track
Testing allows you to optimize your campaign by comparing different versions of an ad to see which performs better. Having said that, you don't have to test everything. Find the ad elements that impact your target audience and affect the click-through and conversion rates.
To begin with, A/B test the following elements to discover the best way to run your campaign:
Ad design
Ad copy (especially the headline)
Ad placement
Call to action buttons
Your unique value offer
After placing your ads, give them some time before you start analyzing the results. Facebook campaigns take time to gain significant traction, so don't check-in after 5 minutes to see how your campaign is fairing.
Give it at least 48 hours before you start checking the results. Head over to your Business Manager account to get a detailed analysis of your campaign. You will know how many people have interacted with your campaign, how many have converted and all the important campaign data.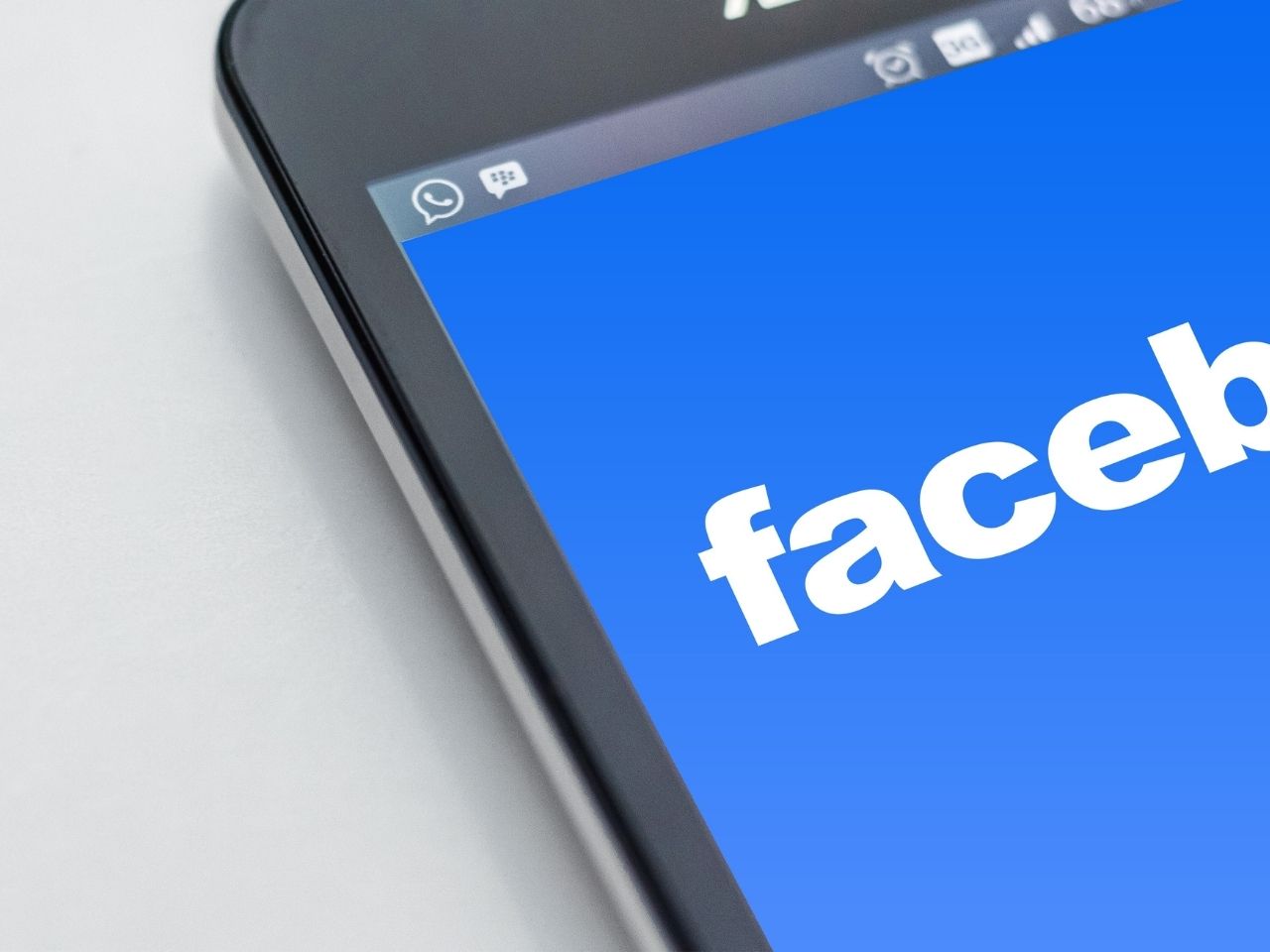 Want to perfect your paid ads?
There are lot of paid advertising strategies you can use, and it can be hard to choose the right one. But don't worry! We'll help you invest your ad spend wisely with our guide – Paid Advertising 101: How to Grow Your Business With the Right Ads.
---
Facebook is a great platform for promoting your business. Its large user base and advanced targeting capabilities will help you generate high-quality traffic and more profits for your business. But, you should note that high ROI campaigns are hard to create.
You need a solid plan for design and optimizing your campaign to bring the desired results. The team at Growth Marketing Genie can help. We are a social media marketing agency that knows how to run Facebook Ads. Get in touch and let us help you make the most of your advertising budget.
Are you connecting with the right audience on social media? Use these social media marketing tips to drive sales and ROI.
Book in a Free Consultation