Unique UX and UI Design
Let us weave your brand story with attractive and intuitive UX/UI design for mobile, web, and applications.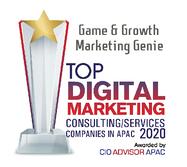 Data-Driven User Experience
There are so many choices available online, which is why you need to maximize your chances of success by optimizing the design of your website to ensure that you provide an unforgettable customer experience. From personalization to conversion rate optimization and everything in between, our team is ready to help.
Prove to your potential customers that you care with a design from Growth Marketing Genie that focuses on providing a seamless experience.
Our Team Experience
We have worked with great companies of all sizes.

Why Growth Marketing Genie?
Our design team are experts in UX, UI, and more!
Insight-Driven Research
We conduct in-depth research into what your customers want, how to present your brand, and all available user accessibility options to ensure you connect with your entire target audience.
Our Team's Experience is Key!
Our team of graphic designers, video and animation experts, and content creators have worked to deliver beautiful results that our clients can rely on. Let us do the same for you!
End-To-End Development
From audience research and wire-frames to optimization, we have the skills to tailor your website and make your brand shine.

Discovery
Our design team will work with you to get to know your brand, target audience, and campaign goals better than they know themselves!
Research
We'll take the next step and discover exactly what your customers want to see and how to best reflect your brand accordingly.
Implementation
Once everybody is happy with the final product, we'll either develop the product or hand over the design for implementation by your team.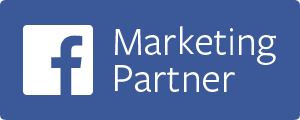 Got customers coming to your website but can't seem to convert them? Get in touch with our team to learn how we can help.
Our Case Studies
We have worked with great companies of all sizes.
I have worked with Game Marketing Genie on a TVC production for our mobile game with millions downloads worldwide. Thanks to Game Marketing Genie, it is on TV now! They are always very professional and attentive. They work very hard and they provide additional service for free after delivery to ensure the perfect end result. I really appreciate that. GMG is a full service agency so we will absolutely consider work with them in more areas and I would like to recommend Game Marketing Genie to all marketers in gaming industry because the experience of being a client is amazing!


Frank F, Word Crossy
Get In Touch
Discuss with our digital strategists and find out how our design team can help.
Know exactly what works on your webpages.

Discover your audience's UX wants and needs.

Develop landing pages that convert effectively.

Show your clients that you care about them.
Frequently Asked Questions
What is the difference between UX and UI?
UX refers to user experience and focuses on the intent of action on the page and how to best accommodate the customer. UI refers to the user interface and what the users see when browsing the product or website.
Should I focus on the UX or UI of my landing page?
It's essential to focus on the landing page's goals when building the page's structure. Once you have a general layout that you feel meets the needs of the page, you can add the look and feel of your brand to the page by applying UI design principles.
Why do you need to perform so much research for my design?
To maximize the outcomes associated with your design, we must perform all necessary research before finalizing a design. If we simply go with our gut and launch based on the branding of a page, we may miss the mark altogether and waste our time and your resources!
Can you provide UI design without UX research?
We sure can! If you're happy with the performance of your website, product, or landing page and simply feel it needs a new coat of paint or updated branding, our team can easily do this for you.
Marketing Strategy
Achieve your goals with a customized marketing strategy developed by our team of experts to provide you with everything your business needs to succeed.
Social Media
Build brand awareness and drive engagement with a data-driven social media marketing campaign that targets the right audience and is tailored to your business.
Digital Advertising
Keep your brand top-of-mind and in front of your target audience when they're ready to purchase with an effective digital advertising campaign.