Data-Driven Marketing Strategy
A great marketing strategy is key to the success of your brand, so you need one that stands out. Our experts will set your brand up for explosive growth with an end-to-end strategy for your long-lasting success.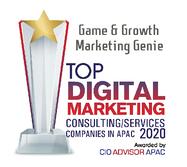 Develop Your Strategy For Success
Whether you are preparing to launch your new product, require new leads, or want to grow your social media presence, we've got an expert for you. Our team will work with you to build a comprehensive marketing strategy that details the steps necessary to achieve your goals as quickly as possible.
You've got the perfect product. Show the world with a tailored marketing strategy from Growth Marketing Genie.
Our Team Experience
We have worked with great companies of all sizes

Why Growth Marketing Genie?
Because we are Australia's leading specialists in data-driven marketing.
Digital Marketing Experts
In a crowded marketplace, our team of digital strategists will make your brand stand out with their proven industry experience.
Data-Driven
Strategy 
Our clients trust our evidence-based approach that optimizes their strategies and delivers a ROI they can bank on.
Focused
Reporting
Ensure you know what's working in your campaign with our detailed reports and regular contact with your brand.

Discovery
Our experts will work with you to develop a set of goals and milestones that you want and can achieve.
Design
We'll prepare your strategy based on your needs, including the platforms and channels required to meet your goals.
Handover
We'll walk you through your new strategy and provide you with everything you need to get started or keep it going!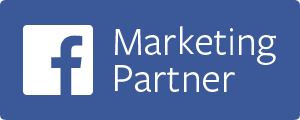 Don't wait to get your brand out there. Use our growth marketing strategies to pave your way forward.
Our Case Studies
We have worked with great companies of all sizes.
I have worked with Game Marketing Genie on a TVC production for our mobile game with millions downloads worldwide. Thanks to Game Marketing Genie, it is on TV now! They are always very professional and attentive. They work very hard and they provide additional service for free after delivery to ensure the perfect end result. I really appreciate that. GMG is a full service agency so we will absolutely consider work with them in more areas and I would like to recommend Game Marketing Genie to all marketers in gaming industry because the experience of being a client is amazing!


Frank F, Word Crossy
Get In Touch
Begin developing the ultimate marketing strategy today!
Completely customized marketing strategy

Designed around the goals of your business

Targeting the best audiences for your brand

A start-to-finish growth marketing strategy that covers all bases
Frequently Asked Questions
What platforms do you work with?
We have experts across dozens of platforms here at Growth Marketing Genie. When building your marketing strategy, you'll have an opportunity to discuss exactly which platforms your brand will utilize and what goals you want to achieve. Don't worry, if you aren't sure, we can make the tough decisions!
Can you use my existing marketing strategy?
While we recommend starting from scratch when building a new end-to-end marketing strategy, we can work with your existing marketing efforts to help you achieve your goals.
Can I scale my marketing strategy?
Scaling an existing strategy is definitely possible! Whether you're revisiting a Growth Marketing Genie strategy or need help scaling your own successful campaign, our experts are here to help.
Many different marketing techniques for you
From social media to SEO, we've got a range of strategies that can make up your overall growth marketing campaign. Based your goals, we'll help you choose the right ones!
Marketing Strategy
Achieve your goals with a customized marketing strategy developed by our team of experts to provide you with everything your business needs to succeed.
Social Media
Build brand awareness and drive engagement with a data-driven social media marketing campaign that targets the right audience and is tailored to your business.
Digital Advertising
Keep your brand top-of-mind and in front of your target audience when they're ready to purchase with an effective digital advertising campaign.