While newer channels like TikTok are making a splash on social media, Twitter is still the leading platform for active conversations.
According to Sprout Social, the platform sees a 29 percent increase in monetizable daily active users. This is the equivalent of 187 million people who could see your ad when you choose to advertise on the platform.
Figure 1: Twitter's mDAU. Source: Sprout Social
With such impressive figures, you shouldn't overlook Twitter when setting your digital marketing strategy.
Are you still wondering if Twitter Ads are worth it? Or perhaps you're looking for social media marketing tips to reach the next level of success on Twitter? This Twitter Ads guide explains how to advertise on Twitter, the Twitter ad formats to consider, and how to get better returns from your campaigns.
How is Twitter Ads different from other platforms?
The reason for Twitter's high conversion rate is that the platform plays a vital role in the purchasing funnel. Twitter content in the form of threads and live discussions (like Twitter Spaces) helps customers understand product features enough for them to make a purchase. In a recent survey, nearly half (49 percent) of female Twitter users said their purchase decisions had been influenced by Twitter content. On the other hand, 17 percent of male Twitter users say they have bought something directly from Twitter, according to data from BigCommerce.
This data shows that Twitter is an attractive platform for brands looking to boost their social proof, conversion, and revenues. With the suitable Twitter ads, you will reach a broad audience based on specific interests and demographics. The app is particularly popular with college-educated users under 50 who love Twitter for its simplicity, targeted recommendations, and real-time updates.
So, if these are the people you are targeting with your products or services, a Twitter advertising campaign will help you reach them effectively as they scroll the timeline for information. Below, we share everything you need to start advertising on Twitter and attract customers for your brand.
Anatomy of a Twitter ad campaign
Twitter provides advertisers with objective-based campaigns where they pay for the actions that align with their goals. These goals are often to:
Gain new followers
Generate website clicks and conversions
Earn app installations
Generate tweet engagements
Create leads
Most retailers tend to go for website click campaigns since it allows them to drive targeted traffic to their sites. When a user clicks on the ad, they are taken to the advertiser's website where they get to see the products on offer and make an order.
Different campaign types
Here are the different types of ad campaigns you can run on Twitter. Each ad format works towards a specific goal to promote your business on the platform.
Promoted accounts
Promoted accounts or follower ads are designed to help you increase your visibility and earn more followers on Twitter. The ad promotes your account to a targeted audience to help you grow your following.
Figure 2: Follower Ads. Source: Twitter Business
The ad is displayed in the timeline as your potential followers scroll through the platform. It will also appear in the "Who to Follow" section of a user's feed and in the search results. The ads include a follow button to make it easy for users to follow your account.
Promoted tweets
These are regular tweets promoted on the platform to reach a wider audience. Promoted tweets are displayed on several locations such as user profiles, timelines, and search results. The ads are versatile and can be used across different stages of the marketing funnel to appeal to your target users. Twitter allows advertisers to support the ads with additional features such as polls and conversation buttons.
Figure 3: Promoted Tweets. Source: Twitter Business
Promoted tweets can take up the following formats:
Image ads – Brands can showcase their products or services with a single image.
Video ads – Bring your product to life with a video that tells your brand message
Carousel ads – Use swipeable images or videos to show multiple products or promotions.
Text ads – A simple text ad that tells your brand story and allows you to expand the reach of your Tweet to your desired audience.
Promoted trends
Promoted trends are ads on Twitter's trending section. These ads are prominently on top of the trends, giving brands massive exposure and helping them maximize their reach and drive results across the funnel. Trend takeovers are ideal for creating awareness for events like product launches or when a brand needs to capitalize on a trending topic.
Figure 4: Promoted Trends. Source: Twitter Business
The ad is usually accompanied by a creative video element to create an immersive branding experience.
Specs of a Twitter ad campaign
Twitter outlines the specifications your ad elements must meet for your ad to be published on the platform. Here's what you should keep in mind when formatting your ad:
Text ad specs
The ad copy should not exceed 280 characters (257 characters with a link).
Image ad specs
Ad copy – 280 characters
Image size – 600 pixels
Aspect ratio – 16:9
File size and types – 20MB max; PNG and JPEG
Video ad specs
Ad copy – 280 characters
Title length – 70 characters
Video length – 2 minutes and 20 seconds max; < 15 seconds recommended
File size and types – 1 GB max, 30 MB recommended; MP4 and MOV
Resolution – 1280 x 720 for landscape, 720 x 720 for square
Aspect ratio – 1:1
Twitter carousel ad specs
Number of slides – (2 – 6) images or videos
Link – One app or web destination for all slides
Aspect ratio – 1:1
Video carousel format – MOV or MP4
Video carousel length – 140 seconds max, < 15 seconds recommended
Twitter Ads best practices
Now that you know how to set up a marketing campaign on Twitter, here are tips to ensure your campaigns get results.
Write concise, creative copy
Twitter allows you to use up to 280 characters for your ad – but you shouldn't use all of them. Twitter users scroll through their feeds quickly, and your ad needs to get to the point fast.
Take LEGO's Twitter ads, for example, that used very few words for its 2019 #RebuildTheWorld campaign. The company used just two words, an emoji, and a video to tease the release of its latest product.
Figure 5: LEGO's Twitter Ad. Source: Twitter
And for the actual launch, the ad copy was still short but very compelling.
Figure 6: LEGO's Twitter Ad. Source: Twitter
With the creative ad formats and to-the-point copy, the campaign generated lots of engagement and the #RebuildTheWorld hashtag was used more than 100,000 times.
Use high-quality videos
Blurry images and videos will not help you with your Twitter marketing strategy. Eye-catching visuals will make your ad stand out on the platform and draw people. This will drive more engagement and help you meet your advertising targets.
Make sure to follow Twitter's creative ad specs, so your visuals are sharp, compelling, and attention-grabbing. Work with a growth marketing agency to create appropriate visuals for your Twitter ads.
Include a call to action
Don't leave your users wondering what to do next after viewing your ad. Include a clear call to action to guide them on what to do next. If you want users to follow your account, click through to your landing page, or download your app, make that very clear in your ad to make it easy for your target users to connect with your brand. Otherwise, people will view your ad and move on to the next post as if nothing happened.
Use hashtags
Hashtags are an appropriate way to connect with users on the platform. They make it easy for your target users to find you when looking for similar products and services. But you don't want to use saturated hashtags for your growth marketing. Instead, create your own branded hashtags to separate yourself from companies targeting a similar audience.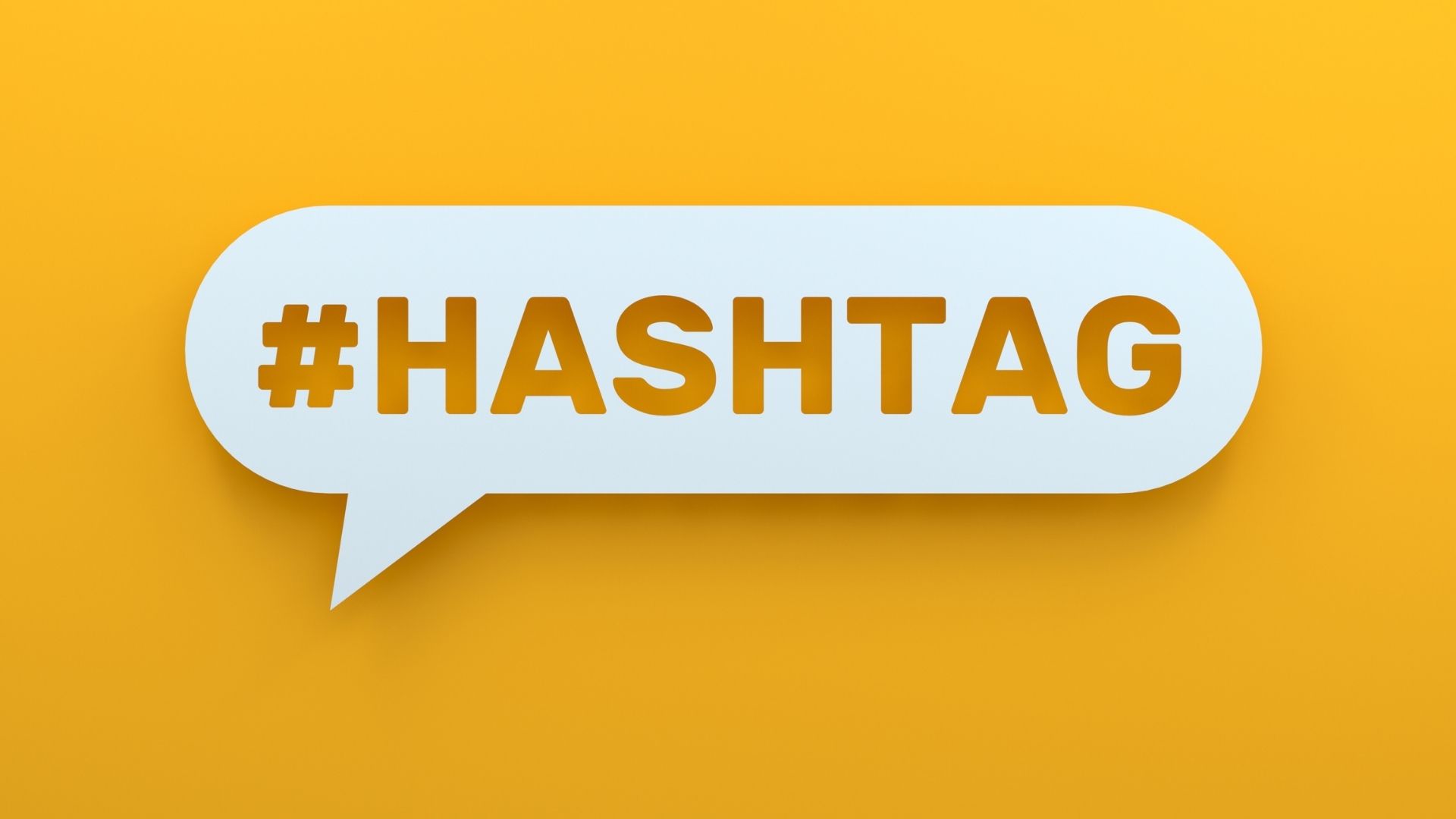 ---
Twitter may not have as many users as Facebook and Instagram, but it's still an excellent platform for reaching your target audience. With stronger attribution and precise targeting, the platform constantly evolves to help brands meet their goals. And with the right strategy, Twitter ads can be a valuable tool to help you improve brand awareness and increase demand for your products.
But the fast-paced nature of Twitter means that you have to be careful when choosing the types of ads to run. The team at Growth Marketing Genie is here to help develop an ad strategy that will see you get more returns from your campaigns.
Get in touch for a chat with our growth marketing agency today.
Book in a Free Consultation