Due to constant changes in the Facebook marketing ecosystem, it can be stressful to ensure that your paid ads are delivering the desired performance.
One such example is when Apple introduced the iOS 14 update, that impacted how Facebook receives and processes conversion events from tools like Facebook Pixel. This change meant that mobile apps must have prompts for its users where they get to choose whether to opt-in for tracking or not.
From the release of this update to future operating systems, we see that most users tend to opt-out of personalized advertising, making it difficult for you to get the conversion rate you desire. But as you work to improve your Facebook Ads strategy, you should have a clear idea of the FB Ads benchmarks for your industry. This will help you set targets and limits that you shouldn't cross.
This article shares the Facebook metrics averages for different industries to help you plan your campaigns better.
Facebook Ads performance benchmarks for different industries
Below, you will find the latest performance benchmarks for paid advertising on Facebook in four key metrics:
Click-through rate
Cost per click
Conversion rate
Cost per action
These Facebook metrics are for 18 industries: Auto, Apparel, Beauty, B2B, Education, Consumer Services, Employment & Job Training, Fitness, Finance & Insurance, Healthcare, Home Improvement, Industrial Services, Legal, Retail, Real Estate, Travel & Hospitality, and Technology.
1. Average click-through rate on Facebook by industry
The average CTR for Facebook Ads across all the 18 industries is 0.90 percent.
Figure 1: Average click-through rate by industry. Source: WordStream
Legal advertisers may experience low CTRs when they advertise their services on SERPs, but they fare much better on Facebook. With a click-through rate of 1.6 percent, legal advertisers have the highest CTR of all 18 industries. It can be challenging to impress potential clients looking for legal services when your ad is among several other ads on SERPs. But with a clear USP and enticing CTA, legal ads stand out in a prospective client's feed to encourage clicks.
Other industries that receive a high CTR when they run ads on Facebook include:
Retail – 1.59 percent
Apparel – 1.24 percent
Beauty – 1.16 percent
Technology – 1.04 percent
Fitness – 1.01 percent
These industries usually feature models and great-quality visuals in their ads, and it's no surprise that their ads perform better on Facebook. Another factor contributing to the high CTR is that these industries frequently offer sales and promotions encouraging people to click their ads.
The industry with the lowest click-through rate is Employment & Job Training at 0.47 percent. Facebook may not be the perfect network for job seekers, and advertisers should consider other platforms like LinkedIn. It's closely followed by Finance & Insurance (0.56 percent), Customer Services (0.62 percent), and Home Improvement (0.70 percent).
2. Average cost per click on Facebook
The average Facebook cost per click across all industries is $0.42.
Figure 2: Average cost per click per month. Source – AdEspresso
Since CPC is usually calculated by the amount of competition from other advertisers, we can see that there was a high rise in mid-2021, as this coincided with the COVID-19 restrictions. At this time, there was high buying power from people staying at home, leading to larger costs for advertisers.
But what does this mean for 2022? It's simple. You'll notice a rise in your Facebook CPC during times when people are more likely to be buying. This could be at certain sale times of the year (such as Black Friday or Labor Day), or during celebratory seasons like Christmas. Your Facebook CPC should hover around a similar level at other times of the year.
3. Average conversion rates on Facebook
The average conversion rate for Facebook Ads across all industries is 9.21 percent, higher than that of Google Ads.
Note: Facebook ad campaigns have different objectives, and only those with the conversion objective were considered for this study.
Figure 3: Average conversion rate by industry. Source: WordStream
But the average is not helpful to us here. Instead, you must look at the rate per industry to make sense of what is happening with your Facebook paid advertising.
From this graph, we see that Facebook ads with Fitness content converted at a higher rate than other ads on the platform. With a conversion rate of 14.29 percent, Facebook ads prove to be effective in connecting fitness advertisers with driven prospects.
However, these stats are interesting, considering their respective CTRs. For instance, the Employment & Job Training industry has one of the lowest CTRs, but when people click on the ads, they convert at a much higher rate. Similarly, while Fitness FB ads have an average CTR, they have the highest conversion rate in all industries. This could be because the people clicking fitness ads have high intent. They know what they are looking for and wait till they're ready to take action before clicking the ads.
Unfortunately, many industries fall way below the Facebook average. Retail, Travel & Hospitality, and Technology are industries with meager conversion rates at 3.26 percent, 2.82 percent, and 2.31 percent, respectively. These industries may not benefit much from Facebook's lead generation ads, but they can use remarketing strategies to connect with prospects and improve conversion rates.
Another thing you should note is that while technology ads have a higher CTR (1.04 percent), they have the lowest conversion rate (2.31 percent). A likely cause is that as consumers explore their options for technology services, advertisers haven't optimized their landing pages for conversion, resulting in a low CVR.
We have shared helpful conversion rate optimization strategies you can implement to ensure you gain maximum benefits from your Facebook Ads budget in our blog, How to Get a High ROI on Facebook Ads.
4. Average cost per action on Facebook by industry

Figure 4: Average cost per action by industry. Source: Instapage
The average CPA for Facebook ads across all industries is $18.68. For this study, the actions varied based on the specific goals of advertisers, such as sales, providing contact details, making a call, submitting a form, etc.
With a CPA of $7.85, Education advertisers pay the least amount for the actions they receive on their ads. As such, it's an intelligent decision for education brands to advertise their services on Facebook to connect with the relatively young audience on the platform.
Other industries with a low cost per action include:
Apparel – $10.98
Healthcare – $12.31
Real estate – $16.92
While Facebook is a great place to connect with students, finding a car, an architect, and IT services is expensive. Advertisers in the Auto industry pay an average of $43.84 for every action, while those in Home Improvement and IT services pay $44.66 and $55.21, respectively. However, the lifetime value for new clients in these industries is very high, making the CPAs worthwhile.
For the Technology industry, one of the reasons for the high CPA is user intent. Remember, Facebook is a social platform, and most people use it to connect with friends and family – not to hire for technical positions.
To achieve a lower CPA, you need to understand your audience to ensure your ads appeal to them. Your ads must also communicate your unique offer clearly to encourage your target users to take action. Work with a growth marketing agency to improve your ad design and targeting options.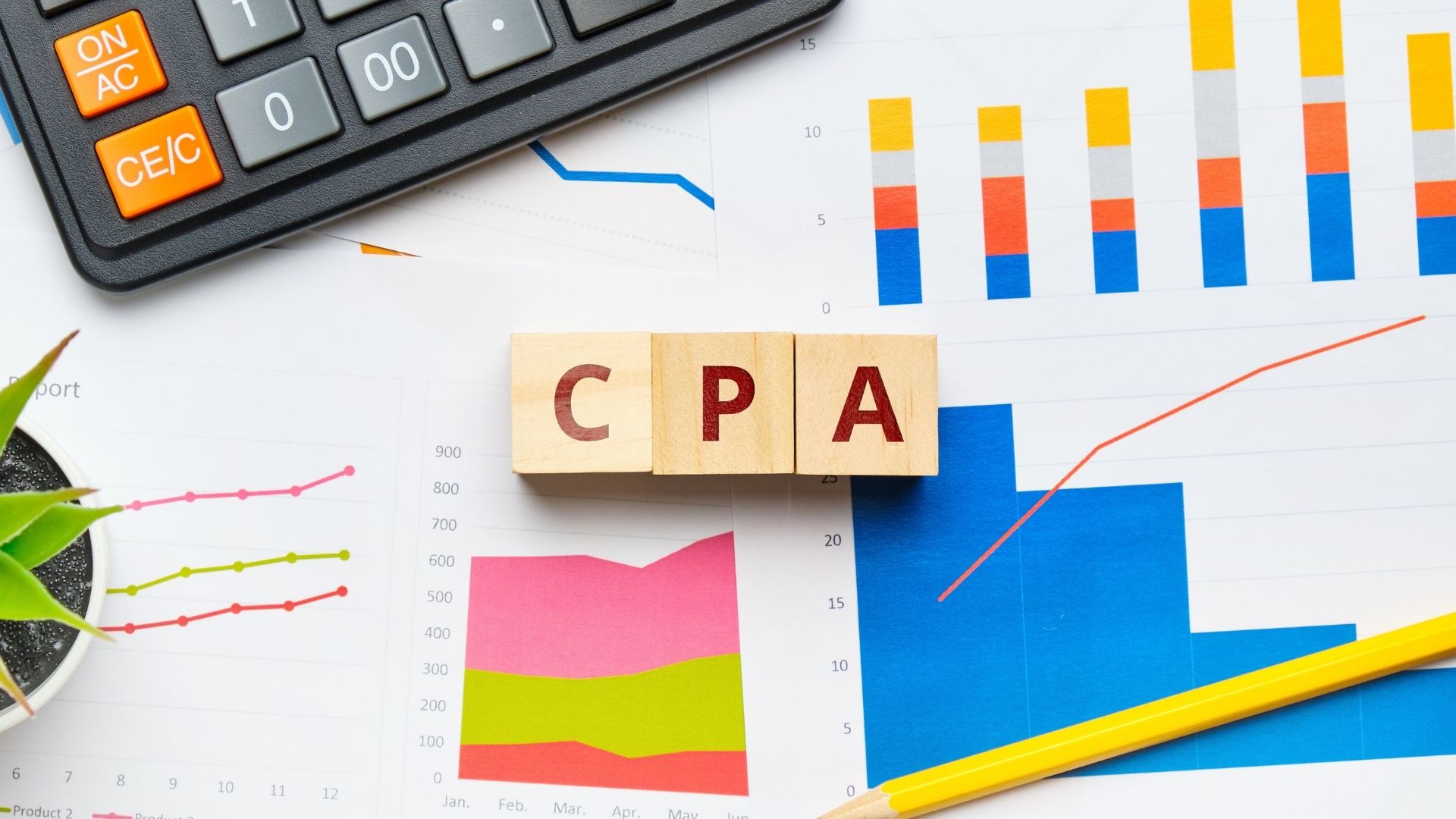 ---
Facebook Ads have gained many fans because of the opportunities they provide advertisers in almost every industry. Facebook's advanced targeting options allow you to connect with the right audience and impress them with your offers.
The FB Ads benchmarks highlighted above will let you know if you're getting maximum value from your campaigns. If you notice that you're on the lower side of these benchmarks, it just means there's room for improvement. With some effort, you'll exceed your industry averages and attract more customers for your business. Let us know in the comments sections if you have noticed any changes in the benchmarks when running your campaigns.
Get in touch for expert advice on how to maximize your return on ad spend from the team at Growth Marketing Genie.
Book in a Free Consultation